TEKKSTEEL

Under our own brand TEKKSTEEL we supply stainless steel steel wool tailored for small and large customers. Special customization for filters, silencers, sound insulation, furnace construction etc.
TEKKSTEEL steel wool is made of chrome steel INOX W.Nr. 1.4113 (AISI 434). This is stainless and heat resistant up to 800 °C.
In addition, we also carry steel wool W.Nr. 1.4841 (AISI 314) and HT material W.Nr. 1.4762 (AISI 446) in high-temperature applications (up to 1200 °C) and non-magnetic type (V4A).
Nonwoven normal needled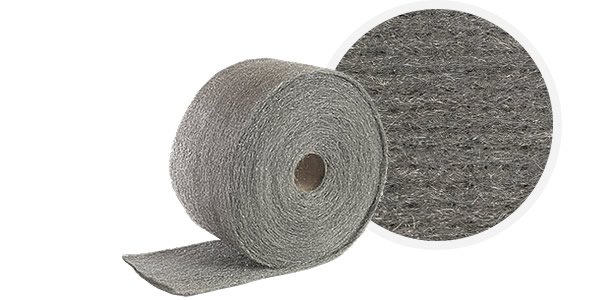 By a special process, the stainless steel wool is needled to a firm mat or fleece.
Width up to 400 mm - Length: endless on rolls of approx. 30 meter.
Fleece cross stitched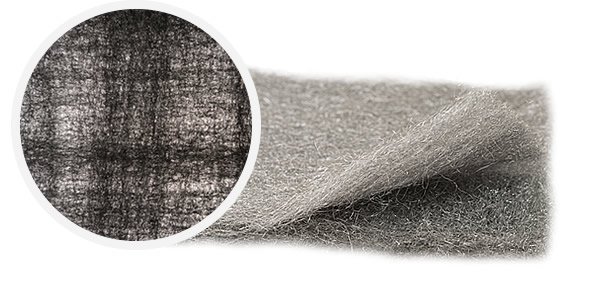 By additional cross-laying, the stainless steel wool is processed into a particularly stable and firm mat or fleece.
Width: up to 1000 mm - Thickness: 6-8 mm - Length: endless on rollers approx. 50 meter.
Blanks or mats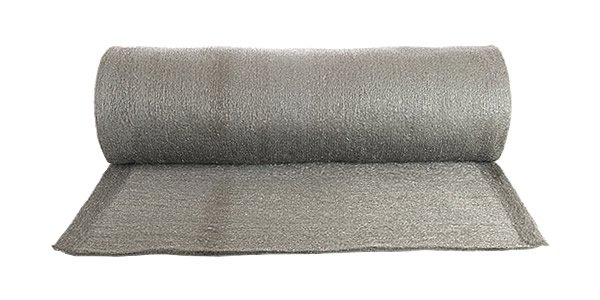 For cassette fillings, we will cut the individual mats to the required sizes. If necessary, several layers are stacked on top of each other.
Width: up to 1000 mm, length: endless
Stampings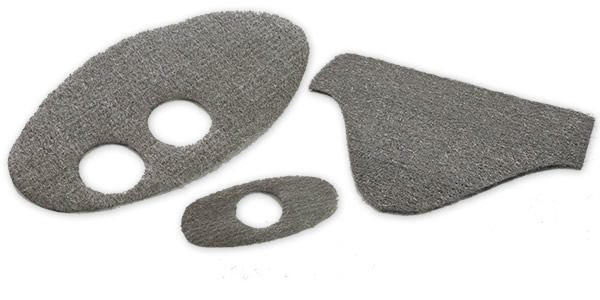 The stamped parts are manufactured according to customer requirements.
Fittings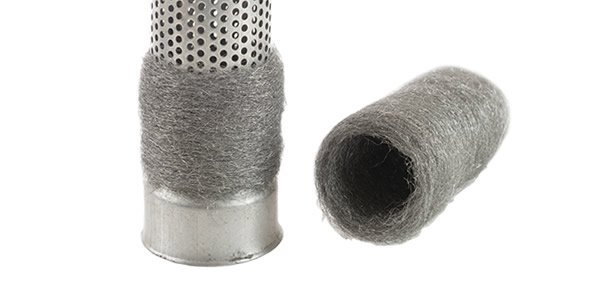 Fittings for installation in all types of exhaust systems.
Available in different dimensions with and without the use of inner tube / expanded metal.
Ideal for ventilation systems.
Expanded metal mesh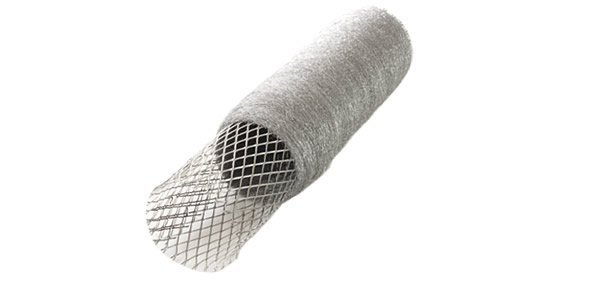 Expanded mesh made of stainless steel W.Nr. 14571 are wound as housing with stainless steel wool.
Interested in custom steel wool? Request a quote today. Contact us